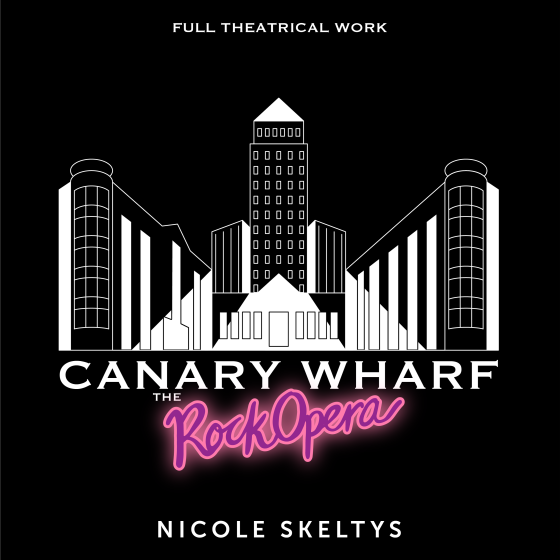 Canary Wharf: the Rock Opera – launch
Date:

April 22, 2023

Time:

15:30

Location:

Melbourne, Australia

Venue:

Thornbury Picture House – 802 High St, Thornbury VIC 3071
I will be launching my latest work: Canary Wharf: the Rock Opera, followed by a Q&A, at Thornbury Picture House, Melbourne, on Sat April 22nd, 2023. Book tickets here.
Canary Wharf is a 50 minute audiovisual work that follows four characters with very different experiences of London's finance industry from '80s deregulation to the present day. A hedge fund manager shorts his oldest friend's investment stock but the bet has wildly unexpected consequences.
The story and characters are fictional, but they are drawn from interviews I did with London finance people and commentators on the industry 2019-2022, as well as other research and media stories about events that have actually happened in the finance world.
I wanted to see if I could 'revive' the rock opera as an audio artform and use it to demystify some of the more a-moral aspects of high finance and how neoliberal thinking impacts people working both inside and outside that powerful industry.
People who have supported my ambitious project include the father of rock opera himself, Pete Townshend, who said "I think having a good message and a strong message and a good story is critical, and it seems like you are well on your way to doing that."
The soundtrack includes contributions from the best of Melbourne's music world including Andrew Coates (Black Cab), Inga Liljestrom, Ann Marie Sullivan, Mark Gardiner, Kristen Perry and Mat Watson, plus Robin Hemmings (UK) as well as acting appearances from Sam Price, Melissa Alexander Thatcher and one of the UK's most critically acclaimed young actresses Isabel Adomakoh Young. The work is co-produced by former BBC finance journalist Bill Garrett. Supported by La Trobe University, Dr Noel Maloney & Dr Kim Baston. Graphic design Aaron Doty.