I read the news today, oh boy
The following is an excerpt from a Phd in music proposal I wrote in Sept 2019, for consideration by several Universities in Australia. My proposal was to write and record an extended  musical and narrative work entitled Canary Wharf: The Rock Opera.
What is Canary Wharf?
Canary Wharf is a 39 hectare privately owned docklands redevelopment in the East End of London. A post-Thatcher multiple skyscraper mini-city of offices and malls, it was built to provide London's financial industry and multinational corporations with new global headquarters and infrastructure.[1] The investment decisions that get made in Canary Wharf affect countless around the globe.
Shortly after New Year's Day in 2019, two men died at Canary Wharf within 24 hours of each other, one throwing himself to his death in front of crowds of office workers and commuters.[2] These tragic deaths against the backdrop of high end shop and office fronts made me wonder if some financial workers in Canary Wharf, despite their middle to high income brackets, might be adversely affected by their industry and their place of work.[3] I was put in mind of Pete Townshend's rock opera Quadrophenia, which famously ends with the young rebel anti-hero Jimmy contemplating suicide and, in the film version, his mod scooter hurtles off the white cliffs near Dover.  Quadrophenia (released 1973)[4] is an exploration of teenage alienation and self-destructive urges set against the grim backdrop of early 60s London and Brighton, still suffering the effects of post-war economic austerity.  I thought it would be a challenging and potentially powerful project to press some of the dramatic rock music sounds and tormented emotions of this influential work into the service of a contemporary rock opera about global finance.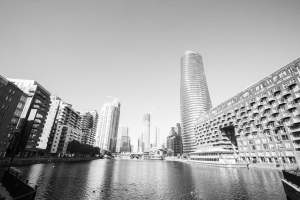 I had read the news about the Canary Wharf deaths on January 8, 2019, while sitting alone in the lounge-room of my new Stoke Newington flatshare. My live-in landlady Laura had left to visit her elderly Mum in Derbyshire for Xmas and New Year, and I had spent that whole 'festive' time pretty much alone in her house, heating cranked up, wrapped up in my dressing gown, watching free-to-air reruns of Father Ted and Escape to Country and drinking too much. I had Laura's rescue cat for company – a handsome Tuxie called Ollie – and Laura would occasionally text 'help me' messages during long afternoon tea sessions with her religious Mum and the village Vicar, and I would text back pictures of Ollie looking seductive.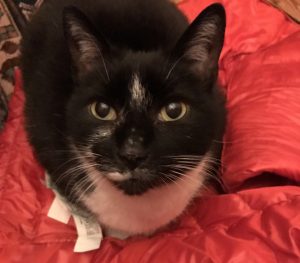 Early 2019 was a miserable time, only made poignant (for me) by the fact that it was a British miserable time. The British are great at misery and have produced tons of great atmospheric pop music, like Joy Division, to deal with it.  However, after six years in London, I was feeling like I was getting to the end of what I could emotionally and financially endure in Britain – with the rise and rise of neo-Liberalism/ neo-Fascism, Boris, Brexit, stratospheric increase in homelessness. Each year, there were more and more bodies covered in rotting blankets and newspapers, lying with outstretched hands outside Whitechapel station, a heartbreaking and confronting gauntlet of human misery that had to be navigated on my way to work each day. I was living in Stoke Newington and working in Whitechapel, at a medical research institute attached to the Royal London Hospital trauma centre, and anywhere I walked, there was no escaping visceral Dickensian levels of East London poverty in Tower Hamlets, Hackney and Newham. [5]
I had arguments with some of the nurses and EMS people I worked with about political stuff.  On the one hand, when unemployed for a few months in 2014, I set up a Facebook page to highlight the dire working conditions of UK ambulance workers and government brutality of increasing the retirement age for these desperately overworked people, it improbably became the most popular social media site for UK paramedics and emergency medical technicians for a while.  On the other hand, over the years living in the UK, I kept getting confronted with the reality that there were extremely hardworking, underpaid people that I talked to  – who I came into contact with casually at bars, shopping, cafes, – who thought the Tories were 'the normal people' who were the 'natural party for government', and anything else was risky and weird. I was therefore careful to tell few people that I took a week of leave in June 2017 (NB – I was by then past my zero hours contract freelance jobs and 'lucky' enough to have actual paid leave) to campaign for Corbyn's Labour Party, although a couple of senior clinicians who knew I did that told me they approved.
One night over pints in Sams (The Good Samaritan, the local boozer for Royal London Hospital clinicians), a trauma nurse who I deeply respected walked out on me when I suggested that Britain needed something like a universal basic income.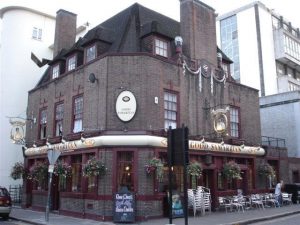 Everyone out for themselves, no leg up from me or my hard earned taxes thank you. We work hard and then we get abused by loafers and shysters. Austerity economics was just obvious and sensible, a moral imperative in fact, even to many people whose livelihoods and communities it was relentlessly destroying.  Brexit also seemed like an extension of that attitude, of what old fashioned Marxists might call 'false consciousness' – where you mistake the stories, aspirations and attitudes of the comfortably off, self-interested elite, as explanations for 'how things are'.
So I felt confronted with an epigenetic onslaught on the ancient strand of human emotional DNA which predisposes us to look for a black and white world where the goodies and baddies are obvious, we can distinguish between 'us' and 'them', and we know where we, and our interests and values, stand.
But what of the apparent beneficiaries of the neo-liberal economic new order, the finance industry of which London is the world capital, which:
has unprecedented global power,
attracts and accumulates more money than any other industry on the planet,
pays people working in it eye-watering sums of cash unmatched in any other industry
Apparently there they are, the people who should be the happiest people in the world, yet who are throwing themselves to their deaths, from exclusive rooftop terrace bars patronised by bankers in the City, to the balconies overlooking rows of glittering multinational branded consumption outlets in Canary Wharf.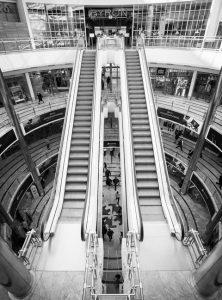 Marks of weakness, marks of woe
Weeks later, I am sitting on a second hand couch with filmmaker Dan in the Rebel Bank headquarters in Walthamstow. A former Co-op Bank branch on ancient Hoe St, it still featured faded 70s posters of eager smiling banking clerks and happy owners of savings accounts with great interest rates, and behind us, there is the iron room with the original bank safe where savings were stored when money used to be an actual thing.
In what used to be the bank shopfront, Dan is handing me political economy/ social anthropology texts – like David Graeber's Debt: The first 5000 Years (2011) and Andrew Ross Creditocracy (2014) – that form part of the Rebel Bank community education library. He explains that these were some of the texts, and people, that inspired him and his print-maker wife Hilary on their life-changing journey to become pay-day debt rescuers, benevolent artist interveners in the predatory secondary debt market, and make films and artworks as part of that process. We are talking about art, economics, the imagination – and the role of artists in social change. When I leave and walk down Hoe St to Walthamstow Central tube, I pass yet more people hustling for money, and not for the first time I recall William Blake's famous late 18th century poem about London, where he would "Mark in every face I meet/Marks of weakness, marks of woe" .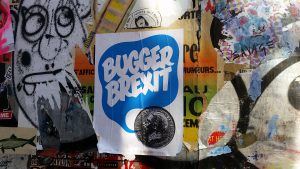 But on the tube back to Seven Sisters, where I changed to the Overground to Stoke Newington, I was wondering…what if I could take all these economic analyses – all this well researched history and explanation – and, literally, make a 'song and dance about it'? Might more people listen to my opinions then?
Clearly, getting drunk with a cat on an East London couch every night staring at the grim pix of BBC1 news with Pete Townshend's The Real Me circulating in my head , just wasn't going to change the world.
But maybe a rock opera about the financialisation of the economy over the last 30 years – sure, it's capitalism, Jim, but not as you know it – might stop nurses walking out of pubs on me. Or at least steer them back towards the bar.  There was only one way to find out…
[1] Kollewe, J. (2015) 'Canary Wharf Timeline: from the Thatcher Years to Qatari Control' The Guardian  28 Jan 2015, available https://www.theguardian.com/business/2015/jan/28/canary-wharf-timeline-london-building-docklands-thatcher  Accessed 10 May 2019.
[2] Gayle, D (2019) 'Second man dies in fall at Canary Wharf within 24 hours'  The Guardian 8 Jan 2019 available:   https://www.theguardian.com/uk-news/2019/jan/08/second-man-dies-in-fall-at-canary-wharf-within-24-hours  Accessed 8 Jan 2019
[3] "Canary Wharf? It's a hell-hole, it's a no-place". Overheard conversation between four young men in suits with briefcases,  in the bar of the Eurostar train from Paris to London, May 15 2019. The alienating impact of austere, privately financed modern urban landscapes has been the subject of sociological analyses and critiques eg Minton, Anna (2009) 'Ground Control: fear and happiness in the twenty-first century city' London: Penguin.
[4] The Who (1973) Quadrophenia (double LP vinyl) Polydor
[5] And no surprises that impoverished Newham has the highest rates of death now from COVID in the UK: https://www.theguardian.com/uk-news/2020/may/01/covid-19-coronavirus-newham-london-uk-worst-affected-area  Accessed 9 May 2020/