Bob and Bing
It had been my intention to devote my next posting to an exciting rendition of a planned trip to groovy Asheville, North Carolina, to help celebrate Bob Moog's birthday. The Bob Moog Foundation, based in Bob's home town where the original synthesizer factory and archives remain, is hosting a fundraising event this Thursday. It features a concert by cosmic prog rock keyboard whiz Erik Norlander (now chief synth noodler for vintage prog super-group Asia). And a launch of a new microbrew by the esteemed Asheville Brewing Company: Moog Filtered Ale. Analogue synths nerds everywhere will get the pun – Bob's creamy sound modulating filters are legendary. Bob is one of my personal heros, a visionary, a man who revolutionized pop music by vastly extending what the human ear can hear and adore, a lovable genius who later in his life started talking about his circuit designs as spiritual channels. My soul was certainly eager to make the long road trip, and so was Chuck, who after spending a whole winter parked on 45th St ignominiously buried under several feet of snow, was keen to show the world the cruising style that will shortly bring him to world attention in Russell Crowe's forthcoming drama flick where, as readers of this blog will fondly recall, he showed true star quality in several street and parking lot scenes. My body and mind, however, had other ideas. They are still repairing after surgery. And after four months of moving around my friend's beds and couches, eventually tallying seven invalid relocations, its not surprising that at the last minute, both of them just sat down donkey-like and refused to be pushed out of the peaceful interior of their newly reclaimed Lawrenceville sanctuary.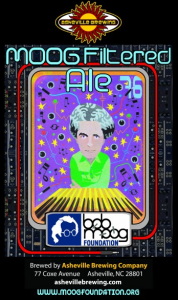 So this is just a brief life status update report instead, delivered not from the romantic dash of the highway but from the still huddle of my loungeroom/office. And here, by far the most exciting thing that has happened in the last couple of weeks, is siting right before me. Propped on my Ikea birchwood desk, backgrounded by a soft purple lamp and a leopard skin radiator cover, sits Bing. Bing is my new 21 and a half inch iMac.
A new iMac was an essential purchase, to stop me going blind from doing things like editing 24 tracks of audio on a lap-top screen no bigger than a mouse hole. That is not to say I have abandoned Larry – and as I type this, I cast a loving but slightly anxious glance to my right where Larry sits, screen flipped and ready for action. Larry has been my faithful support for the whole of the Jilted Brides journey, right from the start two years ago almost to the day when, in May 2008, I clutched him to my bosom as Tanya and I boarded the plane from Melbourne to Vancouver, full of hope and trembling. No, I do not forget loyalty in machines. Larry will continue to whir away for me doing my day to day writing and emailing for Squonk Opera and other internet based tasks to which he is best suited. I think he knows that size does matter sometimes, but that in my heart, both he and Bing are equal.
Bing has much to do. With the promotional video for Pittsburgh's Glass Center finally delivered to a happy client, a number of personal projects will occupy my summer. I have to finish off a film clip to "I Walked With A Zombie", Roky Erickson's power psych classic that Al Vish and myself covered ages ago. Tanya shot the clip at local cool venue The Brillobox, but on account of Al and I concentrating more on posing and drinking beer than getting the lip synching right (this despite the fact that the song only has one line), T has lost interest in editing so its up to me to learn Final Cut Pro then get this clip out of the way, probably just in time for Halloween.
I have undertaken to do a couple of remixes – one for my super-talented buddy, and international disco-lounge superstar Dougee Dimensional. And another for the legendary Wendy and Lisa, former co-writers and performers with Prince. Wendy and Lisa not only had a big influence on the Prince and the Revolution sound, they followed this up by a highly respected pop and soundtrack career and devoted following in their own right. Thanks to the great good fortune of meeting Lisa at a radio show in LA, I offered to do a remix from their latest album White Flags of Winter Chimneys and I was a happy pussycat indeed when they agreed.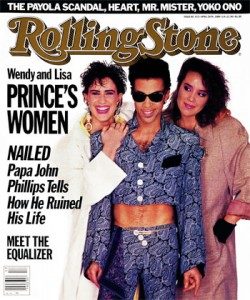 Purchasing Bing and associated software upgrades (Pro Tools 8.03, Abelton Live Suite, iWork) was not possible without finally dipping into a sagging bunch of investments which I have fiercely clung to and laughably referred to from time to time as my retirement fund. Quite apart from the fact that my retirement would need to be awfully short in order for me to live off the cash dribbles set aside for its enjoyment, I have finally started to concede that 'retirement' might be a state – like motherhood or experiencing enthusiasm about the Steeler's chances at the next Superbowl – that I don't tick off in this lifetime.
Without wanting to be morbid, I figure that at the current rate of one reproductive organ per year packing it in, surely it won't be long before the other functional organs get tired of hanging around when all the fun organs have split? If, long before retirement age, they all go to the biological cloak-room, gather up their nerve endings, and check out, who would blame them? Then my retirement nest egg would do me no good at all, and out of bitterness for a lifetime spent scraping together a measley wad of cash for no reason, I would refuse to leave a legacy fund to worthy causes like The Greens or The Wilderness Society. Instead, I would make my estate spend every cent on a marble mausoleum with doric columns and scrolls on a scale to rival the Vanderbilts and Baums and other monuments to Pittsburgh's dead elites and park it for eternity in Allegheny Cemetery. There, for centuries to come, cemetery visitors would pause from their pensive rambles to look up reverentially at the imposing structure. Their eyes would alight searchingly on my epitaph, sprawled upon by semi-naked trumpeting angels and inscribed in massive gold leaf Comic Sans script: "HERE LIES A BUMBLING HUMAN!!!". Ok, that is a bit morbid, and I'm sorry I said it. No one should laugh and I should be ashamed of myself.
But I'm not sorry I bought Bing. Because Bing's biggest challenge is to help me finish off a book length version of The Jilted Bride's american adventures. I have completed the roughest of rough first drafts, and I have promised both Bing and myself that we shall have a respectable draft done by the end of summer at the latest. Out of all the things I can do to help me heal, getting this journey and all its unexpected twists and turns, as many darks as lights, out of my system and into a coherent and hopefully vaguely entertaining form, is by far the greatest.
3 AM Eternal
I once read where top corporate executives have on average about 9 minutes to make a decision about anything during the day and if they get five hours of sleep at night, they have slept in. Thats helpful for me to know, because it means my current insomnia puts me in the same lofty mental league as the CEO of Alcoa or the President of the United States. My brain had apparently gotten so used to sleepless nights in Australia, that it is still failing to see the point of resuming normal REM even though its safe in its own bed now, far away from weapon wielding gynecologists and prescription pain killer superfly pharmacists. Given my working day now starts frequently at 3.00am, I'm thinking the next logical step is for me to run in the next gubernatorial elections.
But one thing I miss about being already awake at 3.00am, which I don't think the average politico or captain of industry misses at all, is being woken up by pre-fab poems and songs delivered directly into my consciousness from the beyond. These are special deliveries from the beautiful depths of sleep, when the great undermind swims down into the murk and sometimes plucks up a shining shell to bring back and tap inside my cranium to wake me up. I've woken up shortly after 3.00am hearing whole songs in my head, lyrics often. But alas not now, every creative act requires my two remaining functioning neurons to rub themselves together very hard in order to make a spark.
So to commemorate Bob's birthday, I looked back at the last such gift, a poem that woke me up in the wee hours of December last year, not long before I headed back to Australia, and it fussily insisted I write it down without stopping. It has nothing to do with Bob directly, or with synthesizers or revolutions in sound technology at all. But it has everything to do with love and joy, which is ultimately what the Moog legacy is all about to so many music lovers around the globe. And its silly. Maybe not as silly as the novelty Moog record craze of the late 60s and early '70s when musicians tried to cover everything from country and western classics to hard rock guitar solos using only squawks and bleeps, but pretty close.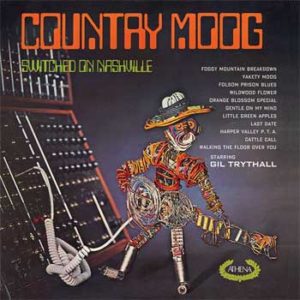 The Kissed Nose
The kiss that will save your life
Will be on your nose
That's where it will be planted
Watch out for it!
Sur le nez
On the tip of the nose
On zee tip erv le nez
When you least expect it
Wham!
Lips land like a butterfly
On your nose
Then they are off.
And how good does that feel?
How blessed are you?
To have that nose kiss
To you have your nose kissed.
Then have me lean back
And reach out for your hand
Sit back and squeeze
And admire my handiwork:
The kissed nose in its context.
What a fine landing pad for my lips!
They are so glad they went there!
So glad! – they are now telling the rest of the body
"Hey, over there is pretty good"!
But the rest of my body is saying
"I'm happy with the reconnaissance
I'm happy with the brief touchdown on Planet Nez
I'm happy with the report back
I'll just continue with hand squeezing for now until further instructions"
But there are no further instructions.
Except another scientific urge
To lean over
And this time give the upturned olfactory organ
That sweetest invitation on your blushing face
A tiny
Little
Lick.