I may not be a Connecticut Yankee in Camelot, but shortly I will be something even stranger: an Australian raver in Nashville.
A trip I have been dreaming about ever since I got to the Eastern seaboard is about to happen: an Americana music road trip through the Appalachians. An old friend and former band mate Lucy Foley will be lobbing into Pittsburgh next week, and next weekend, we'll be hitting the highways and byways for two weeks in search of the newest and oldest music organic to this part of the country. We'll be taking a handycam and a Zoom recorder, and trying to document as much of our quest as we can.
Here is an outline of our planned route:
Our first stop will be tiny Thomas in West Virginia, home to The Purple Fiddle, a magnet for rising bluegrass and roots influenced bands across the country. Then we'll cruise through the Monongahela National Forest, destination the Carter Family Fold in Hiltons Virginia. Its a platter flip whether you regard A.P, Maybelle and Sara Carter's home county, or the town where they made their first record – Bristol, – the birthplace of country music, but to be safe, we'll try and get to both.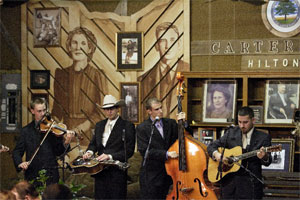 Bristol is on the Crooked Road, a network of roads and historic music venues that wind through the mountains of Southwest Virginia, designated by the Virginia tourist commission as Virginia's Heritage Music Trail: their website claims "Here, the Bluegrass, Old Time, and Traditional Country music is as beautiful and rugged as the landscape itself." Another famous stop along this route, although its a bit out of our way, is Floyd's Country Store, a 100 year old country store specializing in hosting old timey music and dance.
Then its time for serious fun, a visit to Dollywood, Dolly Parton's themepark about herself, which will surely portray on a grand scale all the contradictions in country music, with big helpings of glitter stetsons at every turnstile.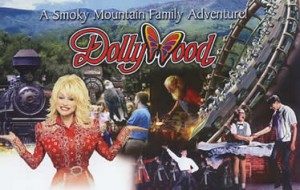 After Dollywood, a drive west down 1-40 gets us into Nashville, still touting itself as America's Music Town. Whats happening with the Nashville scene now? And thirty five years later, do locals still remember Altman's award winning glorious satire (and one of my favorite films), and are they still pissed as hell about it? A visit to the Grand Ole Opry and Music Row are obligatory, and I've lined up a couple of music industry insiders for a chat about the current state of the biz in this iconic town.
Then a journey back east, through the Great Smoky Mountains National Park. Ken Burns' inspirational TV series documented how this part of the Appalachians was saved from certain destruction through logging thanks to the heroic efforts of ordinary citizens, and a big injection of corporate philanthropy via the Rockefellers. The GSMNP is now America's most popular national park. We can only hope that such enlightened attitudes will re-emerge given the latest threat posed to those parts of the Appalachians not saved by the park – mountain top removal mining. American coal companies are currently literally blowing up the Appalachian mountain ranges as the cheapest way to get at coal. So far, over 500 mountains have been destroyed. Activists point to environmental destruction of ancient forests and streams as well as the health and livelihoods of the local communities that depend on them. This is a deeply divisive issue in some of America's most poverty stricken hollers and hills where local communities are often economically dependent upon the same companies that are devastating their homes and traditions. Does contemporary mountain music reflect this struggle in which the environment movement of the wider world now has a stake? I hope we find out.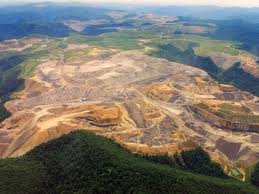 Finally, our journey ends at Asheville North Carolina, home of the late, great Bob Moog, inventor of the contemporary synthesizer and hence one of the greatest influences on my life. From 29 – 31st October, Moogfest celebrates the musical legacy of this lovable genius with a staggering line-up featuring dozens of electronica-influenced talent including Massive Attack, Devo, Thievery Corporation, Caribou, Matmos and – most intriguing of all, Van Dyke Parks, one of the most influential producers and arrangers in American music history. We'll be interviewing Michelle Moog-Koussa, Bob's daughter and the executive director of the Bob Moog Foundation. We'll visit the original Moog factory and archives, and interview other artists involved in the festival.
I'm a not really a raver anymore, although my personal musical 'roots' stem from bands like Kraftwerk and Saint Etienne, rather than the Blue Sky Boys or Bill Monroe. But more than forty years ago, in the backwoods of North Carolina, Bob Moog designed electronic circuits in a kind of rapture, experiencing what he described as "something between discovering and witnessing". And thats the state of feeling all musicians know, regardless of the instrument they hold in their hands.