The Wind in the Suburbs
In Thornbury, an inner suburb of Melbourne which is more suburb than inner, there is a little two bedroom flat, and in that flat, there dwell two women and two dogs. Its winter in Australia, a place the rest of the world chuckles at because its upside down, but the inhabitants don't mind because they see the world sunny-side up. As illustrated by this genuine non-photoshopped egg: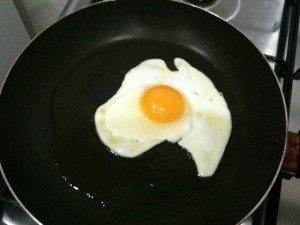 Although every evening the Melbourne winds chivy the scraggly eucalypts who then tap their branches against the windows to get in, the two women and their two dogs are snug and safe inside their little flat, warmed by the glow of Are You Being Served? repeats on the tele.
The two women are called Skeltys and Foley. That is, they have a name each, they don't share those names. Even though they are the best of friends and share everything else, including their tampon supply. The ancient kelpie will lift her head and knock it against the dining room table if you call out 'Hey – Blind Dog Nico!', and the dashing daschund lying in Skeltys lap will start whimpering and bumping against her thighs if she whispers 'Hey – Lover Boy Dac!' a bit too suggestively.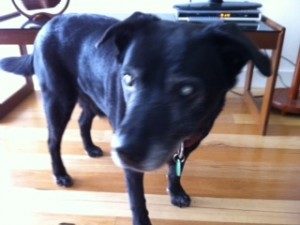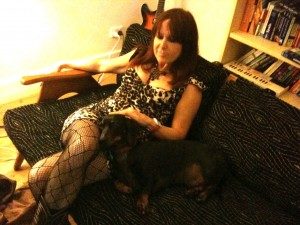 During these shivery days, when the sunlight hours are so short you can see right up their skirts, Skeltys and Foley like nothing better than to snuggle in their '70s armchairs and talk about their canine chums.
"Do you think the Prozac is helping Dac?" Skeltys would sometimes ask. Dac was seeing a pooch therapist who had prescribed the famous anti-depressant to help calm Dac's delicate nerves and illusions of grandeur. Although the handsome sausage dog was no bigger than a chorizo, it liked nothing better on walks than to hurl itself at Rottweilers, cyclists and babies in prams.
"I don't know, maybe he is a little calmer", Foley would reply. And then they'd both look at Dac who was lying on the couch, his big, black eyes coated in a doleful glaze, staring at nothing in particular.
"Its lucky his good looks make up his personality disorder" Skeltys would venture. And on that point, the two chums would both heartily agree, and then launch into a discussion about the various winter fashion accessories they planned to purchase for the dashing daschund, including a tartan cape, a fob watch and very small top hat.
A loud BONK sounded behind them and made everyone start. But it was only Nico on her way out of the kitchen who had mistaken the fridge for the doorway as she often did.
One night, Foley picked up the remote control and snapped off the television, declaring "If we watch another cooking show on SBS, Skeltys, I'm going to be sick!". She turned to her diminutive friend (for Skeltys was not much bigger than a chorizo herself) and cried" "Tell me again about your latest American adventures, please do! I'm in the mood to hear about far away places and exotic peoples."
"Righteo!" And Skeltys puffed up, because she liked nothing better than to boast about her USA travels, which made her feel quite the adventuress, although sometimes she'd have to spend a fair bit of time patting on the storytelling icing, because there wasn't quite enough cake. But she loved to whip up an exciting yarn, and here is the grand story she told.
The Further Adventures of Skeltys
"As you know Foley, I had been in Melbourne three months from February, toiling away on a short term contract in a blacking factory just to get enough money to put bread on the table and get my fare back to the USA, and escape this dashed penal colony once again."
Foley interrupted at this point "But I thought you were working in a public service office job?"
Skeltys scowled. "Well, it felt like a blacking factory, you know the lighting is awfully dim in those cubicles. Please don't interrupt, Foley, or I'll lose my train of thought."
Foley apologized and Skeltys continued.
"At the beginning of June, my pockets were again brimful of crowns and shillings. Which turned out to be a bit of a bother when I got to LA, because Americans had moved to a decimal currency quite a long time ago, I had quite forgotten that. But nevertheless, the exchange rate was very much in my favor, and I spent two glorious days living the high life with my glamorous DJ friends, Dougee and Brady, and their superstar cat Grovey, who has his own website and a much bigger following than my last band The Jilted Brides. We had a free lunch at Santa Monica Google, and then we relaxed at the beach and drank margaritas bigger than our heads!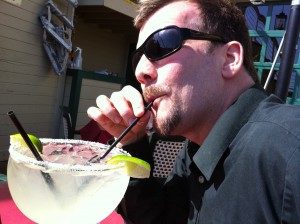 "The next day, I visited the last remaining rodeo tailor store on Lankershim Boulevard, Hollywood. In the '60s, the most famous tailor for American music stars was Nudie Cohn, who made fabulous rhinestone cowboy suits for everybody from Elvis, to Gram Parsons to Dolly Parton. Now that Nudie has passed away, his custom rodeo tailoring legacy is being carried on by Jaime Castaneda whose more recent clients include Dwight Yokum and Chris Isaak.
"I hope you didn't run into Chris at the store?" Foley enquired anxiously, as she knew Skeltys was sensitive about the international heartthrob's non-offer of marriage, despite her being perfectly willing to consider a proposal for quite some time now.
Skeltys sniffed bravely. "It was a risk I was prepared to take. But no, luckily he wasn't picking out a diamante studded bolero jacket with his name on it that particular day."
"Anyway, I got a fitting for my very own Nudie-style suit! Its going to have my own special design on it, and it should be ready in a few weeks time, hopefully in time for your big 40th birthday shindig, Foley. What a grand affair that will be!"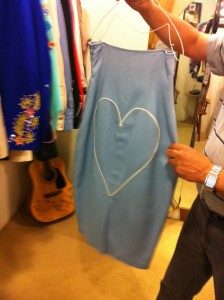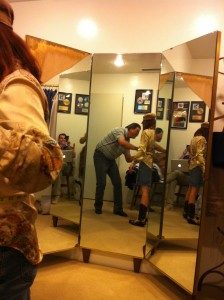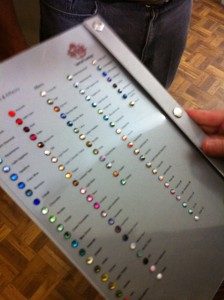 And the two best friends felt little butterflies of excitement flap around their hearts as they thought about their upcoming performance at Foley's party, and how all their friends would be there, and how everyone would surely love their songs, although at the moment, they only had two.
"And the next day I flew to Jackson Hole, Wyoming, where I stayed with my buddy Jeff who owns ranches and everything, and I drove around the nearby national parks and saw lots and lots of buffalo, and moose and horses and awfully big mountains.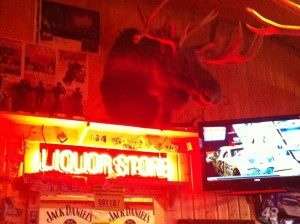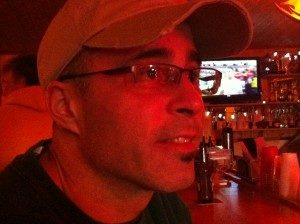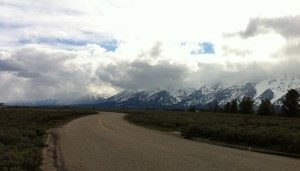 One night I ate an elk burger at the Million Dollar Cowboy bar, a country and western venue with saddles for seats at the bar!"
"Did you mount one?" asked Foley
"A millionaire cowboy?"
"No, no, the saddles at the bar!"
"I certainly did! And give me a ground up member of the deer species inside a bun any day over any of our own wildlife served up in a similar fashion. Mighty tasty! Oh, the Americans know their burgers.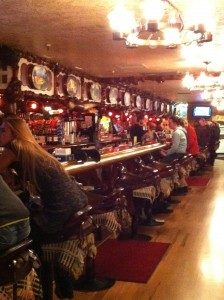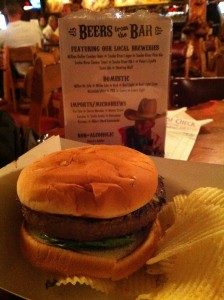 "After a few days, I had my fill of glacier fed rivers rushing through monumental Western scenery, 19th century towns with faded wooden boardwalks and slow glances in saloons from men wearing stetsons. I dashed off to New York to do a gig with our very dear old pal Ormsby. Oh, if only you had been there Foley, it would have been just like old times!"
Many years ago, Skeltys, Foley and Ormsby had all lived in Canberra, Australia's creepiest town and the nation's capital, and they had been in an indie cross-over band together called Area 51.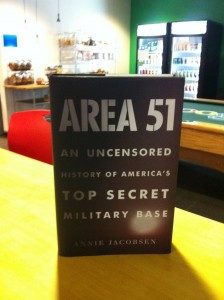 "At this really cool basement venue in Tribeca, I told stories, and showed some of my music travel videos, including our film – Skeltys and Foley: The Journey of the Band of Discovery. It was a hit!"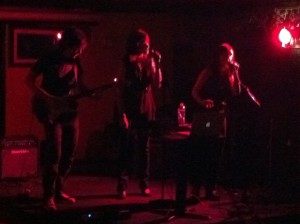 Although she had heard Skeltys breathlessly narrate this part of the story several times before, Foley just had to ask again, grinning:
"How much of a hit?"
"The audience was wheezing with laughter! And they loved our two tunes! You know, we are onto something with this fast food gospel, Foley. Bigger times ahead! Maybe the big screen! Anyway, then Ormsby and I sang some songs, and then before I knew it, it was the next morning and I was slumped against the window of a Pittsburgh bound Megabus, feeling the bourbon from the night before slosh back and forth inside my skull, creating a most disagreeable sensation"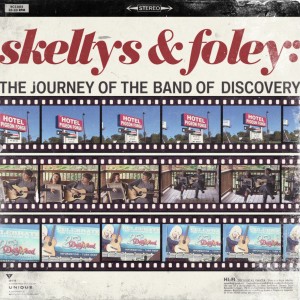 p>
"When I got home to Pittsburgh, the Band of Discovery film screened twice, again to many guffaws and hurrahs! Then it was time for me to start the whole damnable process of packing up and selling my belongings again, just like I did in Australia three years ago."
Then Skeltys was quiet for a bit and let out a big sigh and gave Dac's nose a slow stroke because this was the sad part of the story. Sad it was to leave Pittsburgh, the jolliest of former rust belt towns, with its picturesque, higgledy piggledy hills and zig zaggy, potholed roads. Sad to leave former band mate and adventuress Tanya, a Jilted Bride no more, now cosied up in a wee Lawrenceville apartment with her sweetheart poet Scotty. Sad to leave gorgeous, mystical Allegheny cemetery, with its rolling hills, civil war monuments, grave digging groundhogs and memories of lost love.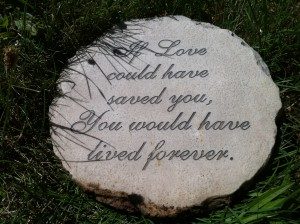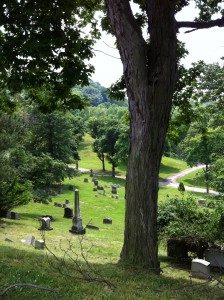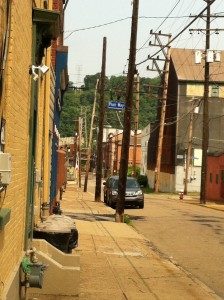 So sad to leave dear pals John and Al and Adrienne and Jackie, and lovely urban farmer neighbors Timmy and Jimmy. Sad to leave Squonk Opera just as they made the Hollywood quarter finals of America's Got Talent and forced millions of Americans to put their burgers back on their plates and stare at their TV screens in awe.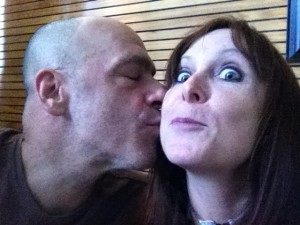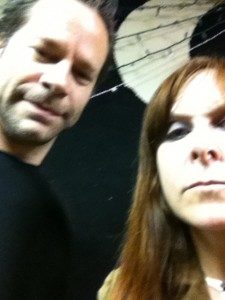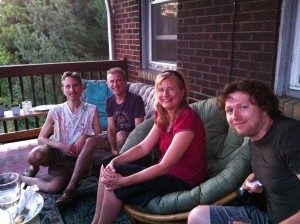 But Skeltys would spend more shillings than she earned, so it was back to the Melbourne head office blacking factory for her, to toil for hours over spreadsheets, wear her fingers to the bone writing memos and keeping a careful watch on the corporate kitchen in case any left over sandwiches from meetings appeared, as they often did.
"On the way back to LA to catch my flight back to Melbourne, I checked out San Francisco – because I think when I move back to the States again, it will be to the West Coast. Ah San Francisco – the Golden Gate bridge, Haight Ashbury, porn film studios in former military buildings, hilly streets thick with painted ladies, hipsters, Burners and the homeless. But Foley, it was not for me. I think my next adopted home in the land of stars of stripes will be LA. You know, the city of celluloid dreams."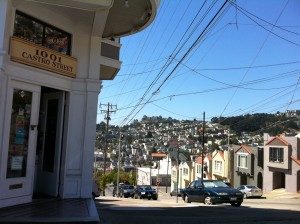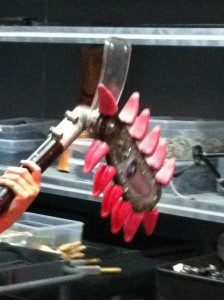 At this Skeltys glanced significantly at Foley, who, to her annoyance, was pointing her head decidedly downwards and tippy tapping away at her iPhone.
"Are you paying attention, Foley?"
"Oh yes!" Foley looked up, and at the same moment, so did Nico whose head promptly met the underneath of the coffee table with a WHUMP.
"That was a capital story, simply marvelous!" exclaimed Foley. "Now what say I put the kettle on so we can all have a nice cup of cocoa and some buttered toast? I think the Tour de France will be on any minute now."
And so the foursome settled back into their comfy chairs and got ready to spend the rest of the evening watching men with cricket-like bodies pedal and pedal and pedal around Alpine passes, each scene more voluptuously European than the next.
But after some hours, Skeltys got a far-away look in her eyes, and she started to hear in her mind – faintly at first, but growing louder and louder, heavenly music. Plinky pluck, plinky pluck. Surely she was hearing the happiest sound in the world, as the sun's first rays began to poke their little pinkies out from behind suburban bungalows. Then Skeltys realised what it was – the Banjo Picker at the Gates of Dawn, claw-hammering new Band of Discovery melodies, riffs, lyrics, whole magical songs even, never before heard by upside down ears! Skeltys jumped up and raced off to her bedroom to scribble down the intoxicating rhythms and rhymes. There would be more than two songs to play at Foley's splendid soiree! Indeed, there would be lashings and lashings of them, so many in fact there might one day be a Band of Discovery album which all their chums could download and sing along to for the rest of their full, happy lives.