The Love
In amongst the flotilla of emails that greet me every morning, today I found a particularly synchronistic email from Tom Dawkins, social entrepreneur extraordinaire and one of the most inspirational people I know.
I had gone to a workshop on Friday about crowdfunding, a subject I knew something about but I now feel positively an expert on, thanks to Tom's usual generous sharing of expertise.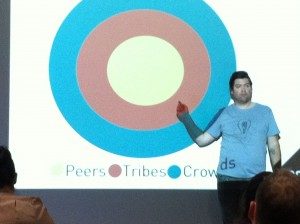 Tom's expertise has been gained through over a decade of helping people set up projects to 'do good'. As a fresh faced recent college graduate in Sydney, Tom founded Vibewire in 2002, a pioneering organisation dedicated to providing young people with the means to express their perspectives on social and economic issues, and be heard via a range of emerging communications technologies and platforms.
I caught up with Tom a couple of times when we were both in the USA. First in NYC, when Tom was just about to commence his job as a social Digital Marketing Strategist and Social Media Director at Ashoka – Innovators for the Public in Washington, DC, a new position created for him with a focus on utilizing social technologies to inspire people to become changemakers.
We caught up again when Tom and his wife Kate kindly gave me a place to crash in San Francisco when I was making my way back to Melbourne last year. At that time, Tom had just founded StartSomeGood.com, a social impact peerfunding platform which went live in March 2011. Tom's goal is to support emerging social entrepreneurs around the world to raise funds and grow a community of supporters, allowing them to move from idea to action.
Before I left San Fran for my trip back to Melbourne to take up a 12 month contract with the Victorian Department of Health to rescue my bank balance, I surreptitiously took some snaps of some of the pictures in Tom and Kate's house (sorry guys, they were just too good!).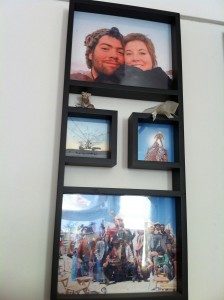 Both Tom and Kate live their lives 'talking the talk and walking the walk' about the awesome power of collaboration and togetherness. Both at the personal relationship level and at the wider 'tribal level'. They are both mad keen 'burners' – people dedicated to the psychedelic psychonaut tribal experience of the Burning Man festivals, the latest contribution San Fran has made to the long Californian tradition of beatniks, hippies, outsiders celebrating their vision of a necessary counter-culture.
In other words, Tom and Kate's house in the Mission district reverberated with that old fashioned good stuff – love. And as I was reflecting on that special place and time this morning, I click on Tom's email to find out that today is international blogger's day where we are called on to blog on a single theme. And that theme today is "The Power of We".
Old and new readers of this blog alike could celebrate the 'Power of We' by checking out Tom's site and helping spread the word about how money can be raised to help grassroots organisations and individuals affect positive change in their communities and internationally. I know – you know – we all know- the only way we can create the profound systemic changes needed across the globe to create a sustainable society will only come about through thousands, millions of 'bottom up' projects and efforts of people working together with their 'tribes' – however defined. It sure as heck is not going to come from 'top' (political, governmental, corporate) institutions down.
My own personal experiences, and commitments to, the 'Power of We' are far too numerous for me to list them here, ranging from establishing and running successful annual awards nights in the early 2000s for activists involved in the electronic arts (the B(if)tek WINK awards), to spending three years in the USA as an artist in residence at various institutions across the country, thanks to hooking up with fellow Jilted Bride Tanya Andrea Stadelmann. Both these amazing achievements came from crazy, impossible ideas and were successful because of the 'Power of We'.
And here, good people, is the latest 'Power of We' project I am launching. And, as previously warned, I am now officially asking you to join in and be part of the music, the political change, the naked groping (WHOOPs..did I say that last bit out loud?).
The Project
I have mentioned in previous blogs that The Dust Revival Band is in the middle of recording our new album. The album has a lot to say about 'The Power of We'. It is a collaboration between:
– The Dust Revival Band (TDRB). Here is a pic of some of us recording some of our first tracks with Joe Talia at his Pa's studio in the Cathedral ranges: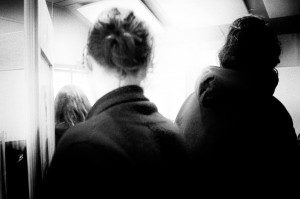 – Dave Gebhardt, a (currently unemployed) LA based screen writer (whose credits include working for The Letterman Show for several years),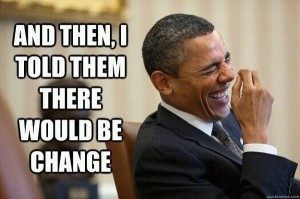 – Carole Blaze. The moniker of my good pal A.T Vish who I collaborated with when I was living in Pittsburgh.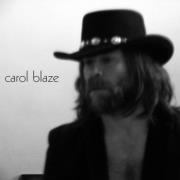 – and Bobby Cuff, LA based psychedelic alt.folk, reggae, song-writer producer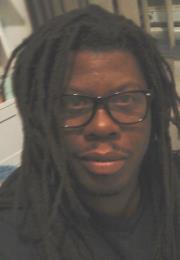 When I got back to Melbourne after my epic USA travels, I knew I wanted to produce an album that reflected what I had seen and felt there – the passion and love of the wonderful American musicians and ordinary folk I had met – contrasted against the all too visible destruction of the country by political corruption and unbridled corporate power. And war.
Shortly after I got back, Dave started sending me emails – late at night – his spontaneous reflections as he drove back and forth from LA to New Mexico to visit his Mom who was dying from cancer in a hospice in Albuquerque. Over the passing weeks, I became more and more moved by what Dave was telling me.
I became mesmerised by Dave's story-telling, as he told me about the people he met in his cross-desert trips (former Republican governors, evangelical Christians, the military protecting the original atomic test site), his Hunter S Thompson-esque satirical ranting against what is happening to an America "regressed 100 years" and the ghostly desert landscapes that the highway plunged through.
Finally, one night he sent me a heart-breaking but utterly beautiful email, with the news his Mum had finally passed away, and the sequence of memories this triggered. Dave reminisced about his Mum's passion for late '50s and '60s music – Elvis (pre-Army), early 'race records' (black music, James Brown) and – perhaps above all – The Beatles, especially 'George – because he had such a gentle soul". It was like a whole generation of musical passion, connectedness and American ideals around democracy – had all somehow died when his live-wire, radical, gleeful Mum passed away.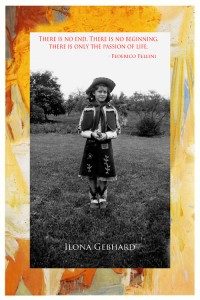 And Dave left with nothing but grief and near-eviction, because all that remained of his Mum's slender property and income had been pocketed by the private hospice corporation that had (hardly) 'looked after her' as she died.
One Saturday afternoon in July, I downed a couple of wines, sat down in my studio, and recorded (slightly edited) versions of Dave's emails one after the other, into my very well travelled Neumann copy microphone. I had to stop occasionally – from laughter sometimes, but mostly from trying to get the right feeling. And sometimes from just 'tearing up'.
I played what I had done to Mark, Ann Marie and Ross the next week, and we all felt those 'tingles up the spine'. We all knew we had found the basis of our next album: 'LA to Albuquerque'.
When I first sent the recorded emails/plus music plus ideas for the LP back to Dave, he was at first uncertain. The rawness of the whole experience, and shock of hearing deeply 'unguarded moments' suddenly turned into a cinema soundtrack from someone on the other side of the world, was too much at first. But as I type this blog, Dave has decided to start reworking and re-recording some of those early emails with his dear pal Bobby Cuff, over the next two weekends. And in the meantime, Al Vish, trapped in the Pennsylvanian 'gas rush', has come on board, provided a couple of his exquisitely seductive desert songs, and 'emotionally violent' vocals on the most political of all the TDRB songs, 'Citizen's United'.
Last week, I sent (an acoustic version of) 'Citizen's United', one of the tracks from our forthcoming album, out to a bunch of groups in the US working to change the US constitution to make it clear that 'corporations are not people'. And here is some of the wonderful feedback I have got so far, from Stand With Montanans:
"Nicole,
I am humbled by this generous gift. I can think of nothing more personal or touching than giving this gift of music, your art. Reading your email brought tears to my eyes. Though I have lived in Montana for 15 years and consider myself a Montanan, I am originally a Kentucky boy. Thus, your reference to the ravages that coal mining has brought to my dear Appalachian Mountains hit home for me. Thank you, thank you so much for this. I am not sure what we will do with it yet, but I will let you know when we figure that out.
My Best,
Matt
Matt Leow
Campaign Manager
Stand with Montanans
Corporations Aren't People
Ban Corporate Campaign Spending
VOTE FOR I-166
www.StandWithMontanans.org"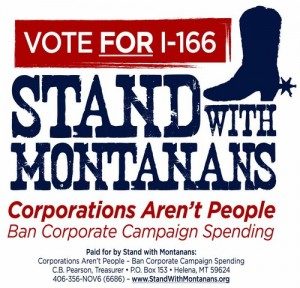 The Plea
So here is the vision folks.
1) My band (TDRB), and our American friends Carole Blaze, Dave Gebhardt and Bobby Cuff want to release an album 'LA to Albuquerque'. On vinyl, with full artwork, with digital downloads as well. By the end of 2012.
2). If we can make this happen, then we will aim to get TDRB over to California in April 2013, to launch the LP in America, and play some politically motivated gigs around the States.
3) If we can make that happen, we will document the the whole experience and produce a mini-film/ DVD.
Thanks to Tom's wonderful crowdfunding workshop on Friday, I know we cannot just put our project up on a site like Kickstarter without having at least a significant number of people who are already guaranteed to sign up with pledges once the plea goes live.
And here it is – the 'Power of We' pledge request:
Can you email me – nicole@nicoleskeltys.com – and promise to pledge at least $38 to the 'LA to Albuquerque' collective record project once the crowdfunding campaign is launched?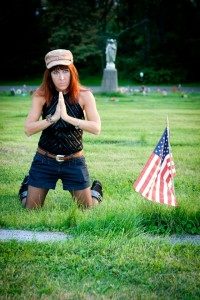 $38 will actually be a pre-sale. You will be guaranteed a personally signed record for the first 250 people who commit to that amount or more. We are only going to press 300 copies of these records, 250 vinyl copies plus artwork for sale, the rest for promotion. But we will of course make the album available for digital downloads.
If we reach our target to record, master, market, press and post the record ($9,600), anything in excess of that, we will donate to the following groups:
And more, including Australian groups opposing coal seam fracking.
So, please reach over and cuddle your loved one(s) right now. If you can do that, you know what love is.
And please consider signing up a social change project on Tom's site if you feel inspired to share the love.
And maybe if, after that, you're still feeling frisky, then a $38 dollar pledge to a tired but still mobile Jilted Bride will deliver you a glistening, black, luscious platter of catchy tunes, politics and passion, scribbled on by all of us to you. Made by a trans Australian/ American musical collective. You could listen to that platter over and over and over again, and then play it to your children, and your children's children, on rocking horses all over the universe. Forever.
Please email nicole@nicoleskeltys.com and say 'Yes! I take the pledge!' if you would like to see the 'LA to Albuquerque' Project become a reality. Many thanks!
thank you!
And here is an acoustic version of the track we have started sending out to activist groups around the USA. Please do what you will with this track, as long as you show us where it has been, and where it is going, from time to time. xxx
Citizens United (Montana lo rez Mix)
Nicole