Where the Streets Have No Name
One of the challenges of UK ambulance Trusts trying to meet response times in rural areas is that sometimes the streets have no name. And the cottages and farmhouses don't have numbers.  In the centuries old lanes and byways of country England, some no wider than the sheep that still amble down them, people can sometimes live in dwellings with cute, old names that might be recognised by the local community and postal service (like Rumpelstilskins Cottage), but are of no use to the GPS and CAD systems used by ambulance services to  automatically tell crews where to go in emergencies.
When I read about this problem in a recent UK ambulance news feed, I felt a synaptic tube train hurtle towards a fond musical memory,  The Pet Shop Boys version of The Streets With No Name/ Can't Take My Eyes Off You.  An inspired mashup of U2s 'anthem earnest' but entirely meaningless Streets With No Name  with Franki Valli's crooner camp Can't Take My Eyes Off You. I used to love this PSB track but had not listened to it for a long time.  It still sounds fantastic, and having done some deep Wiki archival research  I realise that it also had a fabulous political/ aesthetic agenda that I didn't realise at the time. According to Neil Tennant, the PSB:
"Wanted to turn a mythic rock song into a stomping disco record".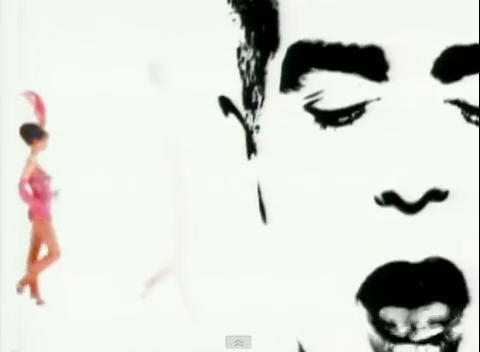 As if that wasn't a big enough cause to believe in, according to Wiki, this track was also reacting against "the insincere humanitarian messages of a number of pop stars during the 1980s and the institutionalization of rock and roll".
No wonder I haven't been able to stop jiggling to this classic, feel-good dance floor killer for the last few days!  My underground synaptic train obviously knew there was a Tube line that could take the imagination rapidly from 'Ambulance Response Target Pressures' to 'Dancehall' to 'Political Statement'.
But did it stop at 'Whitehall'?
The 68 Old Stars
It might have.  Today Jeremy Hunt, the UK Secretary for Health, made a visit to the London Ambulance Service.  My friends in LAS only got a whiff of the likely impending (and apparently first) visit of  Her Majesty's Principle Secretary a couple of day ago, and I've been told no secrets get kept in LAS for generally more than 24 hours. So was the visit a bit unplanned? Why the sudden interest in leaving Whitehall for a 2 hour whip around in a first responders car, and a brief listen-in to what call-takers are hearing every day? Given this is apparently Jeremy's first up-close glance at paramedic life, why now?
You could say it was the Keogh report into urgent care, or UK A&E departments crammed beyond coping.  You could say it was a free spirit going mental with the 'insincere humanitarian messages' spin his minders insist he put on fiscal restraint dogma, a desire to experience something real.
Or you could also speculate it might be influenced by a catchy tune, a comedy routine, and the panopticon gaze of social media i.e. this Facebook campaign.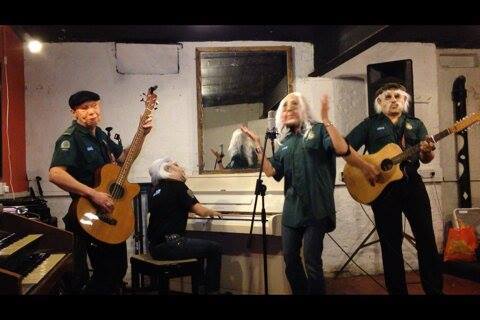 The Facebook page urging Lord Freddie Howe (who is essentially a junior Minister to Hunt and whose portfolio responsibilities include ambulance services) to spend 4 nightshifts on an ambulance was launched in December and started to quickly get hundreds of followers.  A couple of weeks ago, some very talented paramedic musicians in LAS got together and recorded a live version of 'When I'm 68'.  By last weekend, a music clip comprising iPhone footage, selfies, archival web footage and a slab of research into ambulance services health and safety issues was put together and dished up on Facebook .
At time of writing this blog, 4 days later the audience reach of the FB video posting (according to the admin stats) is just short of 100,000 and the YouTube views have just reached 5,000.
If this was Harry Hill's TV Burp show, I'd put Bruce Keogh in one corner, and the 68 Old Stars in the other, and I'd tell them to FIGHT to decide who will have the most influence on Jeremy and Freddie…
At the same time as Jeremy was visiting LAS, and being driven around by an early '20s paramedic, one of the 68 Old Stars happened to be out on an early morning call. He had to wrench a body out of the slimy, grey depths of  Regents Canal, an early '20s Asian girl.  Who was she, what happened?  Suicide perhaps. Then, after pronouncing her dead to the press, he had to go and wash and rid himself of the smell and change clothes.
Is this what Jeremy and Freddie would like to be doing when they are 68?
Judging by the comments on the FB page today regarding Jeremy's visit, while the unexpected political interest is welcome and appreciated, there is still disappointment that health leaders are apparently not really prepared to experience the extremes of life on the ambulance front-line, particularly the recently publicised long term punishing effects of continuous 12 hour night shifts, before they advocate a retirement age of 68.
In fact,  What Have I Done to Deserve This? might be the final Tube stop on my Pet Shop Boys underground line, expressing perhaps how LAS paramedics are feeling now that Jeremy's visit is over…to a disco beat.