Merry Christmas Mr Lawrence
So how many childhood heroes did I lose in 2016?
Bowie, Prince, Cohen, Gene Wilder, Greg Lake (from Emerson, Lake and Palmer), Ronnie Corbett, are the headlines. But the lesser known newly dead were also fond companions on my 'growing up' television – Andrew Sachs (Manuel from Fawlty Towers), Florence Henderson (Mrs Brady on the Brady Bunch), Frank Kelly (Father Jack in Father Ted). And the British lost some of their most loved TV and radio personalities – Terry Wogan, Victoria Wood, Jean Alexander (Coronation St star for decades).
And still. We don't know where they have all gone.
Bowie's passing hit me the hardest. I cried on and off for days. Many of my friends were similarly grief stricken.
I dealt with loss in the usual fashion of writing a song and producing a video in Bowie's honor, based on the 24 hours of what I felt and saw in Brixton after his death.
The track is a version of The Bewlay Brothers, from Hunky Dory, which obsessed me as a child. In the 70s, less than 10 years old, I listened to my much older brother's vinyl. Particularly Hunky Dory. Over and over again. I heard voices speaking words I didn't understand – but I got it. Emotions I'd never experienced – but I'd been there. The turntable became my altar.
Of course I never knew Bowie, and yet I felt closer to him – or rather what he projected and produced – than my unhappy parents, my suburban friends, striving to conform to norms. Same for so many millions across the globe.
"All the strangers came today…"
It gives me some comfort that I am now living in Sarf Eest London, not that far from where Bowie grew up. There is an artists studio alley Havelock Walk a few minutes away from my house, and there are pretty things everywhere.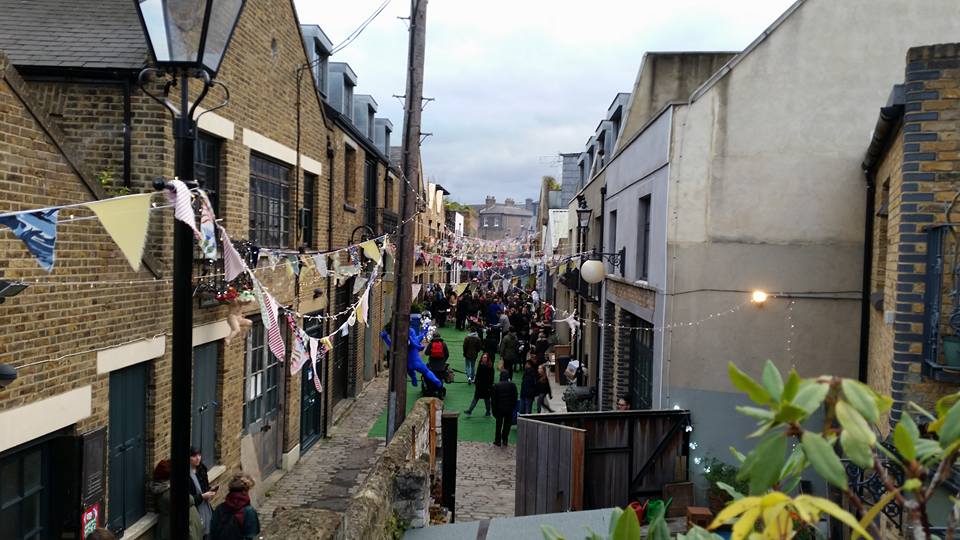 That was the Year that Was
So my achievements this year were not as many as I would have liked them to be. But I inched forwards, perhaps.
A few weeks ago, I recut the much-too-long surreal sit com Ambulance! 14 min trailer to a 2 minute 'grab you by the eyeballs' version.
Thanks to old Clan Analogue pal and mover and shaker Gordon F, former head consul for HBO Europe, lobbing back into London in November, G and I are now trying to secure a meeting with Doon Mackichan, who I hope and pray might like to star as Bronwyn, one of the 3 Ambulance! leads, and also be a co-writer. Tiger Aspect head of comedy entertainment, Andy Brereton, told me what I had was 'a lot more than most people' and it was 'very funny'. I just needed 'a name' to attach to the project to get it sold…
Doon's show, Smack the Pony, was one of the funniest, inspired shows of the Gen X generation. But it doesn't get the recognition it deserves, because the cast were all girls, not lads. "Lad humor" is massive in Britain!
I did have the enormous fun of producing another satirical video on behalf of the UK's long suffering ambulance workers – in support of UNISON's industrial campaign to improve pay and conditions, health and safety, training and of course, tackle the obscenity of requiring these emergency workers to do their jobs until they are 68. The Dad's Paramedic Army video went viral on its Facebook page, achieving over 57,000 video views, and over 131,000 reach.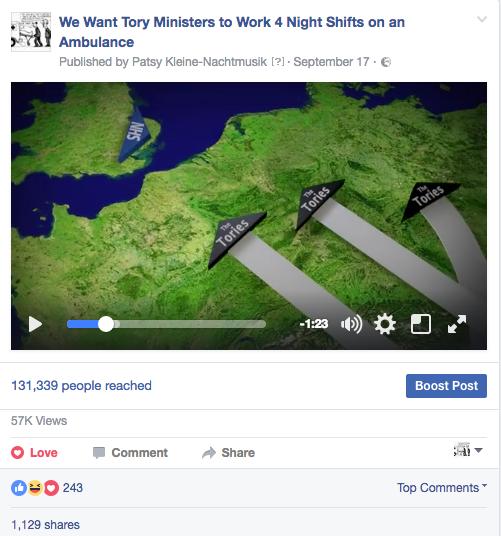 On the work front though, much to be pleased about, including coming up with the idea of the Transformation festival, with my pal Simon in Bart's Charity. The concert, at the Village Underground in Shoreditch, was the first ever attempt at using music to raise money for trauma research in the UK. And it worked – 1200 attendees and £12000 raised.
Yesterday, Waterloo Sunset
I wound up yesterday afternoon in a lovely club, not far from Oxford Circus. It was The Social, and it turned out to be owned by Heavenly Records, major contributor of fond sounds from the '90s, like Saint Etienne.
The night before, I saw The Coral at Shepherds Bush Empire. Liverpool lads. Psyche-indie pop from the early 2000s. They were 16 years old back then. And their fans came back, 15 years later and still wanted to bounce around.  The kind of experiences that make me realise how lucky I am to be a Londoner right now.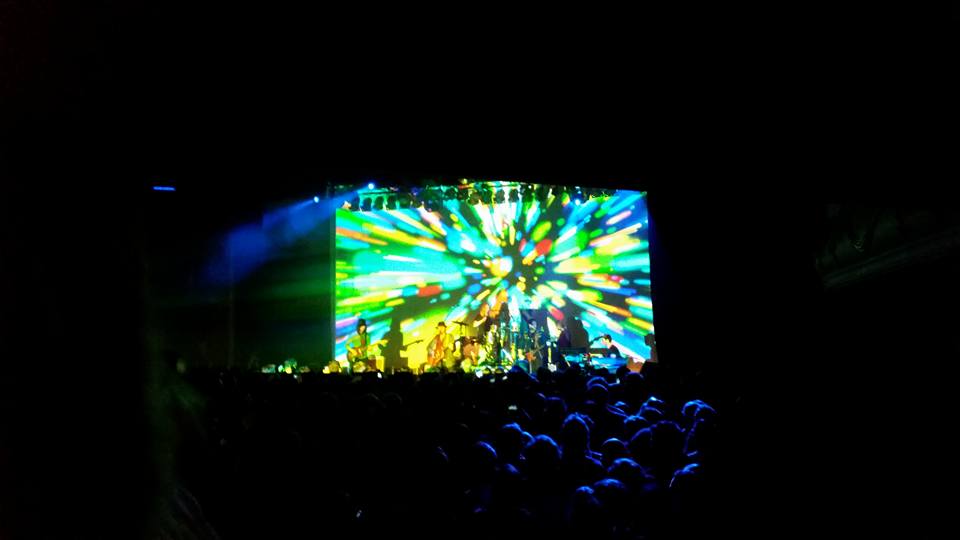 Anyway dear readers, Happy New Year 2017! And as my wicca and pagan friends here say at the end of their rituals 'May you never hunger; May you never thirst; Merry meet, merry part and merry meet again!'
"Knowledge comes with death's release"..Bowie, 1971