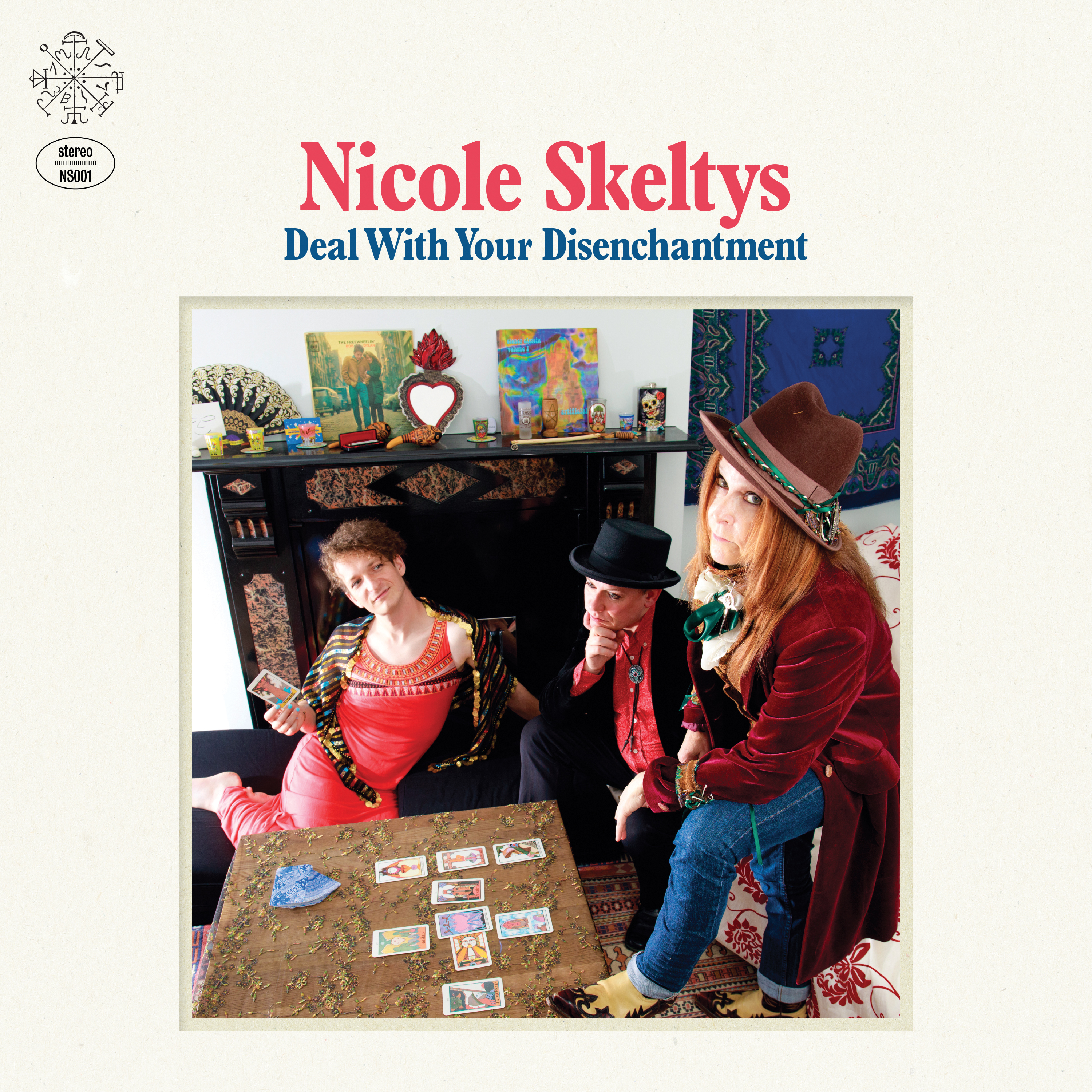 Deal With Your Disenchantment is my 12th album. It is a 21st century woman's (ie me) take on Dylan's classic albums of the '60s/ early '70s. All the tracks are original, but they started with a specific Dylan track or genre in mind. I used the Dylan classics as inspiration, then came up with my own song – trying my best to channel the Nobel Prize winning writer's sensibility in lyrics and musical approach.
Some are fairly obvious I think – Mr Television Man is my Mr Tambourine Man, a pastoral elegy to the men who I fell in love with and followed as a child via the television, like Bowie, but who have recently passed away. Others are less obvious – She Never Quite Believed You was inspired by Visions of Johanna, a beat-poetry lover mix-up on Blonde on Blonde, a masterpiece. I imagined myself as Johanna riffing back at Bob.
Why would a keyboardist who doesn't sing decide to release a Dylan tribute album? All three people who will read this post are probably asking yourselves that question, now that I've suggested you do so.
The short answer is, I really don't know, but it is by far the highest bar I have set myself, the hardest creative project I have ever embarked on.
Deal With Your Disenchantment has taken four years to produce for a lot of reasons, including my extreme reluctance to use my voice as lead vocals. Having worked with professional singers with truly beautiful voices, singing my own songs in my own voice for the first time in my musical career has been emotionally challenging to put it mildly. And now I am about to play this live – including playing guitar which is not my native instrument – launching at the iconic Hope and Anchor in Islington, London, on Wed 6th June.
But I can't help it if I'm lucky. I have found amazing collaborators who have helped me produce this album and will also support live performances:
Robin Hemmings on bass and harmonica
Matt Goral on drums
Howard Sarna on guitar
Bobby Cuff on guitar, mandolin. 5 out of the 8 songs on the album were also recorded by Bobby in his backyard LA studio, there is nothing that this guy can't do.
Eileen Squashie who had the courage, talent and wit to sing 'atheist gospel' and more
Soo on magical trumpet
Karlee on magical fiddle
Gareth Cobb on mixer desk + extra, all important creativity
Jon Astley on mastering. I might not be as famous as The Who, Paul McCartney, Bowie and the other long list of influential artists Jon has worked with, but that didn't stop him giving his all for the finished product.
All these people have encouraged me in every way and if the album sounds 'like a bought one' (as my mother would say), it is because of these amazingly talented and kind people.
And the Guthrie-esque 'talking/singing' style that Dylan adopted – it is something I can do, although it is a style that guys rather than women typically inhabit. Although some of the lyrics on Deal With Your Disenchantment were penned years ago, unfortunately (for humanity) but luckily (for me), the political and social issues referenced are more relevant than ever.
Well, here it is, hope y'all like it!