London update
It's been a unexpectedly busy year music-wise, with gigs every 6 weeks in London – all at small but famous venues. Always a thrill to play places which have a rich music history where my idols have performed, such as the Water Rats in Kings Cross – the site of Bob's first London gig in 1962.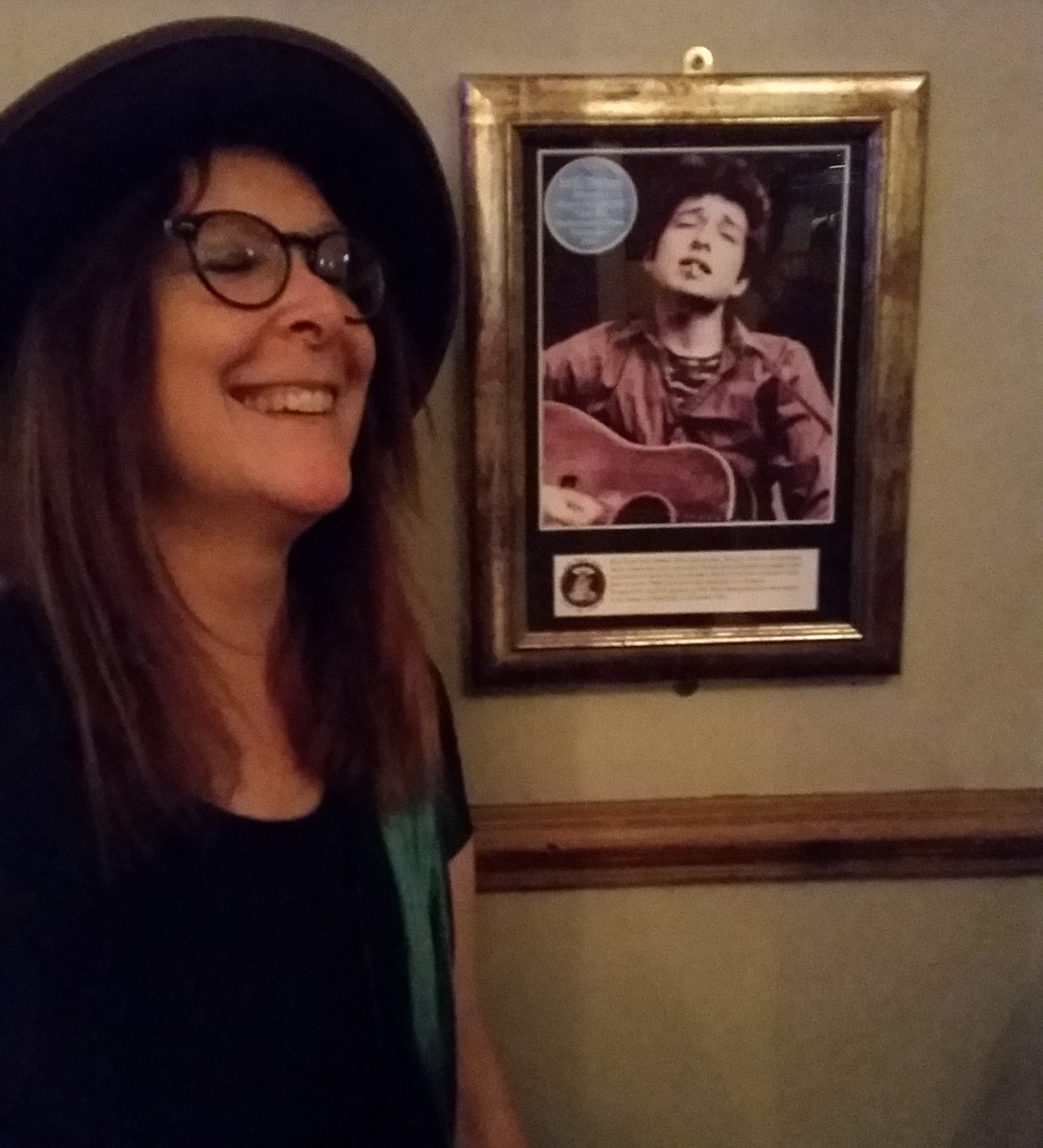 The Disenchanted have two more shows before year end – at respected folkster/ jazz venue Green Note in Camden with the highly talented fellow antipodean singer-songwriter Inga Liljestrom on Thursday 6th December, and a final Christmas Variety Show at the wonderful George Tavern in East London on Thursday 20th December.
I am particularly looking forward to the Christmas show, as it is truly a diverse line-up of splendid folkster/ folktronica/ electronica artists and a good swag of '70s kitsch and festive humour thrown in. The Disenchanted will be doing a surprising new set (more details below), and as The George has a license till 2.30 am, DJ's Toupee and Tho will be spinning old school funky/ electro-house treats and keep the party going until the silly hours.
Also, all proceeds from the Christmas Variety Show (entry by donation) will be going to Barts Charity trauma appeal – a very worthy campaign to help continue the life saving research and treatments undertaken by the Centre for Trauma Sciences (where I am still fortunate enough to be working) and all the extraordinary clinicians that make up the Royal London Hospital Major Trauma centre, one of the busiest in Europe.
Bringing It All Back Home
And another Christmas treat will be a whole new set by The Disenchanted – which is actually my Old Stuff. Yes, we are taking off our Dylanesque hats and folk rock personas, assuming festive disco attitudes, and performing 100% live versions of some of my old dance/ electronica back catalogue. This will be a tester for my first show in Australia for 6 years, which is happening at the plush Northcote Social Club in Melbourne on Saturday 16 February next year.
The NSC show is being billed 'New Stuff/ Old Stuff' and will be divided in two sets. The first half will feature many of the tracks from my latest album and also some Dust back catalogue. This is the folk rock/ psyche-folk/ alt.country stuff I have been writing and performing for over 10 years now. That's the 'new' stuff. Then The Disenchanted will leave the stage, change into our glitter outfits, and perform some the most popular tracks from my B(if)tek and Artificial releases from the late '90s/ early 2000s – with humans doing the work, not samplers/ drum machines/ sequencers!
Disenchanted London members Robin (bass plus harmonica) and Howard (guitar) will be making the long journey to Oz with me, and we will also be joined in Melbourne by other wonderful local musicians Ann Marie (vocals), Mark (guitar), Bianca (drums) and Kristen (sax). We'll have a big sound!
It will be quite an emotional experience going back home after such a long time, catching up with old friends, and playing one of Melbourne's best venues (and it is a town with many great music venues!). And as I know that so many fans apparently 'like my old stuff better than my new stuff' – but as an artist, I can't stand still so new stuff must and will be produced – hopefully this will be a unique and entertaining show that satisfies everyone:-)